My Favorite Holiday Arts & Crafts Show in Louisville
First things first with this blog. I am not a "crafty guy". At least in the tangible sense. So this particular blog will be written by our Jimmy Welch Team Marketing Coordinator, Staci Pfaadt.
Take it away Staci . . .
Last year I happened upon a new outing I plan on making an annual event. I was driving close to Ballard High School and noticed signs pointing to a holiday craft bazaar. I had a couple hours so decided to check it out. Especially since I saw a flood of cars parked in the area I figured it must be good. Not just good, it was GREAT! It is my new favorite craft show.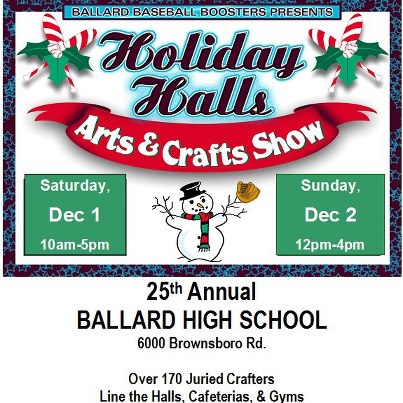 With over 150 vendors lined up in the gyms, hallways and corridors there was everything imaginable. Beautiful handmade Christmas items, impeccable hats and scarves and let's not forget the many delectable candies and desserts. Needless to say, I was a little overwhelmed. This is their 25th craft show so clearly it is very popular. Located at 6000 Brownsboro Road, the craft show is a fundraiser put on by the Ballard H.S. baseball team. The players set up the tables, help the vendors load and unload their items before and after the show.
Last year I bought several items. Some for me and some for gifts. One of my favorite purchases were handmade snowman pins. Absolutely adorable and only $3 each! So cute and affordable I bought five for family and friends. My son attends Trinity H.S. so I could not resist the original pendant and choker boasting a four-leaf clover. It is one of my favorite pieces of jewelry and everytime I wear it I think of how much fun I had at the craft show.
I can't forget the tasty snacks I had to "rev me up" for more shopping. Can't get mentally and physically drained while power-shopping, can we? I delved in a scruptous no-bake cookie and pumpkin spice coffe. Yummy!
This year my mom is coming in town to attend the bazaar with me. She heard me go on about the irresistible products and the nostalgic flair of the show so she is driving two hours to join me. She loves a good craft fair as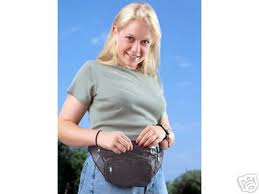 much as I do.
So on Saturday, 12/1 and Sunday, 12/2 get your fanny-pack filled with cash, charge your cell phone to take pictures and get set to be "wowed" by all unique and budget-friendly treasures this holiday bazaar has to offer.
About The Jimmy Welch Team:
Offering more than 25 years of combined real estate experience, The Jimmy Welch Team is a Louisville KY real estate company providing a wide range of services. Covering Louisville KY as well as the surrounding areas of Bullitt, Oldham and Shelby Counties, the company assists home sellers and home buyers in making their transactions run smoothly. Customers can call The Jimmy Welch Team at 502-554-9533 or visit us at www.jimmywelch.com.