Foxboro homes for sale in Louisville KY
Foxboro Subdivision is located directly off Shelbyville Road and Dorsey Lane. When consumers are looking to buy homes in Louisville KY, this is definitely a great neighborhood to check out. Foxboro offers many different styles of homes to choose from such as ranches, two stories, bi-level and walkouts. You will find a variety of materials on the exterior such as wood frame, stone, brick and vinyl siding. Homes for sale in Foxboro range from 150,000 to approximately 250,000.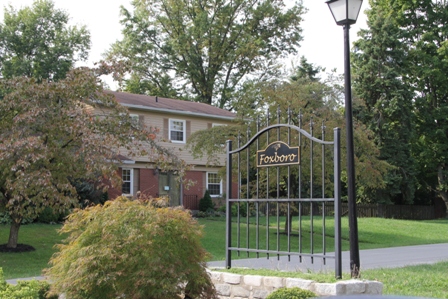 What is on the inside? That is a good question! The answer is.......it depends! Hardwood floors, ceramic tiles, custom cabinets are all possibilities depending on if the home has been updated or not. If it has been updated the possibilities are endless! How about avocado colored appliances, 25 year old wall paper, and globe style lights you would find in the TV show The Partridge Family. Some homes are updated and some still need the buyers touch to make it their own. Updated or not, location is most important when buying real estate in Louisville KY and Foxboro is a great location!
Let's talk Location! Foxboro is off Dorsey Lane which intersects Shelbyville Road and Hurstbourne Lane. There are great options for dining off Shelbyville Road. Mark's Feed Store, The Fishery, Fuji, and Havana Rumba are all within 5 minutes. When it comes to shopping, two of Louisville's largest malls are within 3 miles of Foxboro. Healthcare is not a worry due to the fact that you are close to major hospitals off Old Henry Road or Breckinridge Lane.
Offering more than 25 years of combined real estate experience, The Jimmy Welch Team is a Louisville KY real estate company providing a wide range of services. Covering Louisville KY as well as the surrounding areas of Bullitt, Oldham and Shelby Counties, the company assists home sellers and home buyers in making their transactions run smoothly. Customers can call The Jimmy Welch Team at 502-554-9533 or visit us at www.jimmywelch.com.