Bardstown Road Louisville - Eat, Shop & Be Merry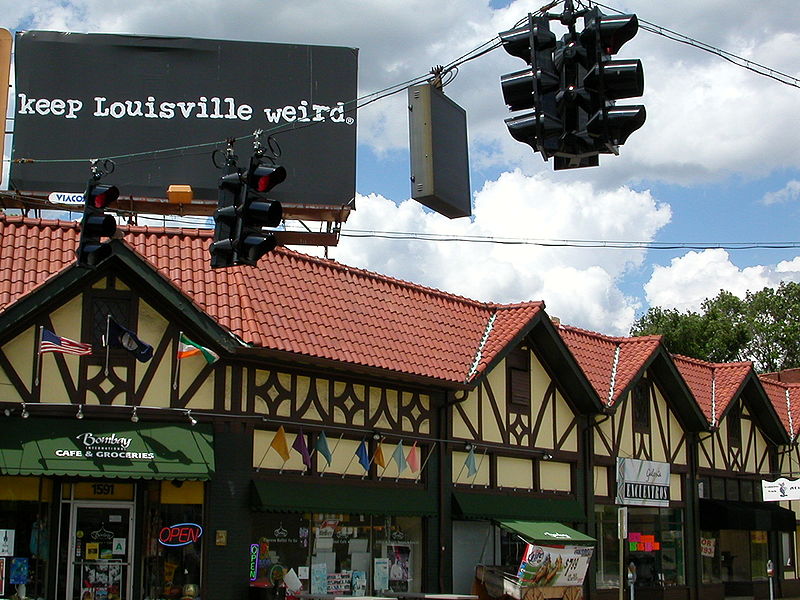 Bardstown Road in Louisville KY has been long known as 'Restaurant Row' and situated right in the middle of the Highlands neighborhood. Spanning along a 2-3 mile stretch on starting from Baxter Avenue to Trevilian Way. The area fully embraces the phrase 'keep Louisville weird' as its way to encourage and support local talent and culture. Bardstown Road is one of the most eclectic shopping districts in Jefferson County. Walking along the street you will find Art Galleries, specialty boutiques, and incredible Antique shopping. The neighborhood is also known for its fine dining. Although there are some chain restaurants, there are many fine dining choices such as Jack Fry's, Lilly's Bistro, and Avalon just to name a few. The nightlife flourishes with live local music and artists, coffee shops, cafes and pubs.
The homes in the Highlands are Victorian style with turn of the century detailed architecture. The types of homes can range from small starter homes to some of the most elaborate homes in Louisville.
To learn more about the Bardstown Road area homes for sale, contact the Jimmy Welch Team. You can find homes for sale in the Bardstown Road area at Highlands homes for sale.